Link us !

Link us, let us know, we'll link back !
the message .
All price fixed and are not negotiable, unless stated.
Items sold are NOT refundable and exchangable.
All items are new and in good condition.
Unless it is stated otherwise.
We will not be responsible for any damages caused during the delivery of goods.
Reservations can only be made for maximum 2 days.
Please make payment within two days.
We'll make the item(s) available to the next interested buyer once 2 days is up.
Orders only through email.
Others will NOT be entertained.
Only place order if you are
serious
to purchase the item.
Bank-in account number will only be given.
If order is confirmed.
If you fail to do the payment within 3 days.
You will be notify at once.
And if the situation continues.
Your order will be
cancelled
.
Postage will only be done once a week
Item(s) will only be mailed after payment has been made
If more details needed bout the item(s).
Please email us.
postage charges .
Klang Valley RM6
West Msia RM8
Sarawak RM10
Sabah RM12
(prices may vary according to weight)
meetups charges .
For Klang Areas RM 6
For Subang/Shah Alam Areas RM 8
For KL Areas RM 8 onwards
For Singapore Areas, charges will only be confirmed when orders are confirmed
prices .
Prices are available in Singapore dollar (SGD) too .
Email us/leave a message at the tagboard 'enquiries' for the price in SGD .
Prices are
not
negotiable, unless stated .
Accept swaps, if we like the item you wanna swap with ours .
the order form .
Emails/Orders should include details :
Your Name.
Contact Number.
Email Address.
House Address.
Ways to receive item, by meetups or postage .
Item Name.
Total Items Ordered.
For
BE UNIQUE TEES
pls include
TEES CODE, COLOUR OF TEE & AMOUNT OF TEES
If details above are not listed in your email/order
Your orders will not be entertained.
Confirmation email will be sent within
2 days.
navigations .
Preorders
Tops
Others
Lip Smackers
Super Cute MP3s
Venny Loves DIY
Messages
looking for .
Looking for Mini Teddy/Rabbit Blackboards
( SUPPLIES ONLY!)
Also looking for supplies on pretty fake nails .
enquiries.
ads only.
music .
links .
clicktoc
instocks-preorder.bs
th-onlineshop.bs
CheapestToyEva.bs
whatever-igift.bs
Alicious.bs
Green Designs Innovation
Restaurant 3688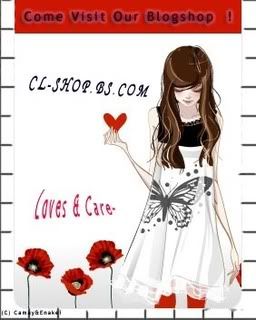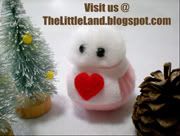 muchthanks.
Design
er
Base
codes
AdobePhotoshop
Archives:
January 2009
February 2009
April 2009
May 2009
June 2009